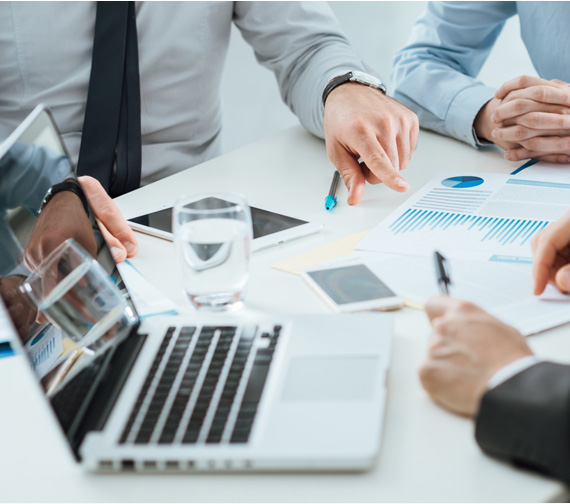 Business Solutions to Increase Your Bottom Line
Many businesses are realizing that the tedium of tasks like payroll and benefits administration can be easily taken care of by specialists in the field, and that by outsourcing these tasks, they could then expend more time and energy on their core competencies to grow their business.
Pay Dynamics offers a range of specialized services from payroll processing, leave and claims administration to deploying the innovative fully web-based HR-IT tools like e-leave and e-claims that will allow the client employees to self-service.  With more than 20 years expertise in delivering payroll and benefits administration solutions, we are able to customize programs to suit your needs on management and administration of labour costs.
Why Pay Dynamics?
Business enterprises have been known to engage the services of Pay Dynamics, and even switch over from similar setups often on the recommendation of satisfied clients. They know they will enjoy the benefits of having their payroll processed accurately and on-time.  They also enjoy timely advice on changes in labour and tax laws and their impact and implications.
Pay Dynamics is a compact outfit, highly specialised to cater to the needs of a diverse clientele from MNCs to fresh start ups. As a compact outfit, Pay Dynamics has the benefit of flexibility to accede to clients' requests to incorporate last minute changes to reports, often times processing them twice or more, without clients having to pay additional fees.
We provide accurate, secure and affordable outsourcing solutions for organizations of all types and sizes.
We excel in identifying and solving problems. We are also equipped with the best HR-IT tools that are fully web-based to offer the best business solutions to increase your bottom line.
Expect Excellence
Pay Dynamics believes in implementing systems that work efficiently.
On appointment, we will study the current processes in your company, and after taking into consideration your requirements, preferences and systems, integrate all these processes and requirements into a seamless continuum of proven efficient processes. Result – excellence.
Our business philosophy is to help you succeed in your business goals and objectives through the use of selective processes that reflect speed, efficiency and accuracy.
Integrity
By maintaining the strictest confidentiality of the information under our custody
Reliability
By providing a prompt and accurate service to our customers
Professionalism
By our commitment to a superior level of service and support that continually meets and addresses our client's needs and exceeding their expectations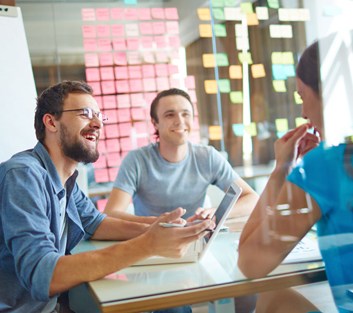 We pride ourselves for our rapid response time. You never need worry about issues of support or timeliness.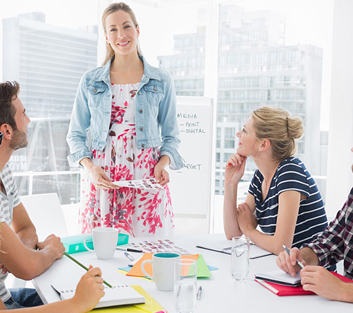 We initiate discussions with clients. You are assured of valuable and timely advice on correct, new and improved procedures and practices.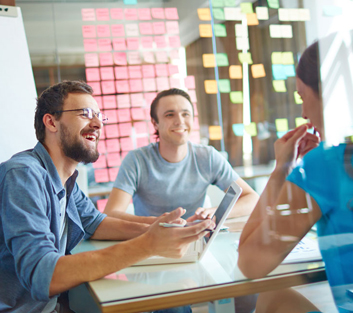 We excel in identifying and solving problems, bringing our analytical expertise to bear across the spectrum of your HR needs.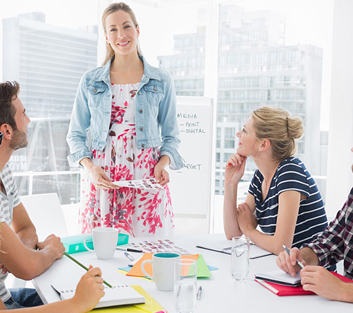 We are backed by several decades of solid human resource and information technology experience in the financial services industry.
Our management team has over fifty years' combined experience in the areas of information technology and human resource management, with a strong emphasis in payroll and benefits administration, as well as information technology.  The team also includes human resource and payroll specialists with more than twenty years of payroll and benefits processing, accounting and human resource experience.